While those of us working on campus over Summer enjoy a slightly different pace and the opportunity to use some annual leave, the project work, regular maintenance and new initiatives keep us busy – so much that the summer can fly by. Learn a little about what the summer holds for ITS below. 
Network Maintenance
Maintaining and upgrading Clark's Network is one of ITS's most important jobs. However, with 1000's of students living on campus, finding time to do so (which often requires short outages) is difficult. Unlike our business systems, which can be pulled offline briefly in the late evening and early morning when staff and faculty sleep, our network sees constant traffic throughout the day and night.  
To help support the maintenance needs of our network, ITS is reserving a network maintenance window on Tuesday mornings between 5am and 7am. During this time, Clarkies may experience short network outages either on campus, or while connecting to on-campus resources while off-campus, including VPN, connecting to remote desktops, Banner, etc. Many weeks there will be no impact, but particularly staff and faculty should be aware when planning work. This window will begin on May 23rd and run every Tuesday through August 1st. 
A small amount of our network maintenance cannot be done during this window, so look out for notification from the Help Desk of any additional work planned. If you have any questions or concerns, please let us know via the Help Desk.  
Public Computer Upgrades
Over the summer, our Endpoint team works hard to prepare our classrooms, labs and public computing spaces for the coming academic year. One of the most important tasks is to update the software available on computers across campus. This includes updating existing software to the newest versions and adding newly requested software. 
One of the most exciting changes coming for Fall 2023 is the campus launch of Office 2021. From mid-August this will be the version installed on all public computers – including classrooms and labs. Staff and faculty: if you're new to Office 2021, the summer is a great time to upgrade your Clark computer to get experience with the new application before the Fall. Click here to learn more about Office 2021 and how to install it on your Clark computer.  
Faculty: Look for an email from ITS in the coming month with information on software versions for campus computers, how to request new software installs, and information about VLabs, our virtualized environment for remote students, or those who can't run software on their personal devices. 
CMACD, Classroom Updates and Much More!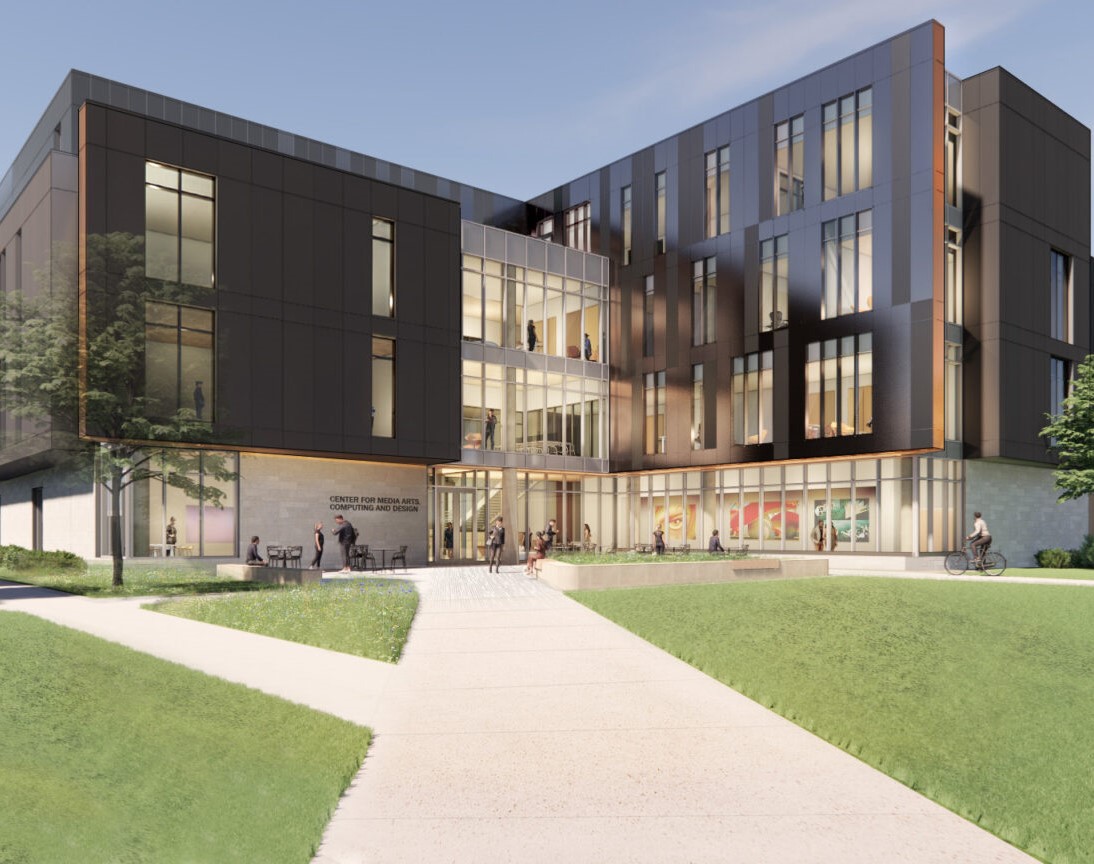 CMACD: Like much of the campus, ITS is excited for the opening of the Center for Media Arts, Computing and Design. Over the summer we'll be preparing the network, building classrooms and setting up 100s of computers for new labs. This will be one of the most innovative buildings at Clark and we're geeking out on the amazing things faculty and students will be creating in this new space. 
Classroom Updates: Every summer ITS refreshes classrooms across campus, updating computers and installing new audio-visual equipment. To check out what technology is available in your classrooms in Fall, check out our Classroom Viewer application, which will be updated in early August 
And More: As the business of the university continues over the Summer, ITS support staff will continue to be available to support the important work staff do year-round, the research and teaching preparation that our faculty do, and all of the learning that continues as part of summer classes, institutes, conferences and summer camps. The Help Desk remains fully staffed to help with any questions by phone, by email, or by stopping by. Over the Summer we're open Monday through Friday from 8am to 5pm.