It's time for our annual ITS Gift Guide! As the gift-giving holidays approach, the ITS team have once again come together to share our nerdiness with the campus.
This year, similar to most of our community, we're hopeful that we can spend the holidays with family and friends in 'real-life'. As a result, we're excited to highlight the techy, low-tech and even no-tech gadgets that we've bought this year or have on our holiday wish lists.
If you still have questions about your technology purchases after reading through our recommendations, give us a call! Click here to contact us.
Joe Kalinowski – CIO, VP for IT and our fearless leader – recently got an Oculus Quest 2, a virtual reality headset, and he and his family have been loving it. It's been a great source of entertainment for those using it, and just as much for those watching. At its most basic, the headset is an Android cell phone with special glasses to allow for an immersive experience for the user.  Additionally, the visuals can be cast to other devices so that a larger group can watch along. One thing to make sure is that you have a large enough space to move around freely when using it.
This year, Ben Gardner, Business and Data Analyst, is excited to go no-tech instead of high-tech. Staying local, he's planning to go on a shopping spree at That's Entertainment, Worcester's "Pop Culture Emporium" which sells comics, video games, card and board games, collectibles, and decorations. He has his eye on some new board games with the hopes to play in-person with family and friends. New to board games? Ben recommends Codenames, Spirit Island and Tsuro.
Another low-tech item on the ITS wish list is the Solo Stove. Dan Meyer, Enterprise Systems Engineer, is eager to gather around his new Solo Yukon. Solo is one of a few companies now offering portable stainless-steel smoke-free fire pits for a cozy backyard experience. In addition to the award-winning pit, the company offers a range of accessories – from stands to allow you to use it on any surface, to smores kits, grill stands and color packs that change the color of the flames.
Wanda Rouillard, our Operations Manager, is always on the lookout for gifts to wow her two grand-daughters. This year, the Kindle Kids has been a hit with kids, parents and Wanda alike. Available with fun covers, the Kindle Kids comes with 1 year of Amazon Kids+ that allows unlimited access to thousands of kid-friendly books, movies, tv shows, educational apps and games, including the complete Harry Potter book series.
Jason Trinklein, Director of Infrastructure, moved into a new home this year, and is excited to fully-embrace the smart-home concept. While there are many options for creating a networked home, Jason has been exploring the TP-Link's Kasa Smart product line. Using your existing Wi-Fi network, Kasa provides smart switches, plugs, bulbs and cameras. While simple to use, Kasa also provides advanced options for those who like to dabble in APIs and services like IFTTT (If This Then That) all at very reasonable prices. As Jason said "At this price point, your imagination – rather than your wallet – is your only limit!"
For those of our community excited to get their hands a little dirty with technology, Melvin Vargas, our Endpoint Administrator, is very interested in Framework. The company is built on the ethos that computers should be easier for you to build and fix, and therefore better for the environment. Instead of retiring a laptop because of a broken screen, dying battery, or old connector, Framework makes it easy to repair devices that are sleek, well-designed and customizable. Additionally, the company offers a robust support section to help you learn as you go.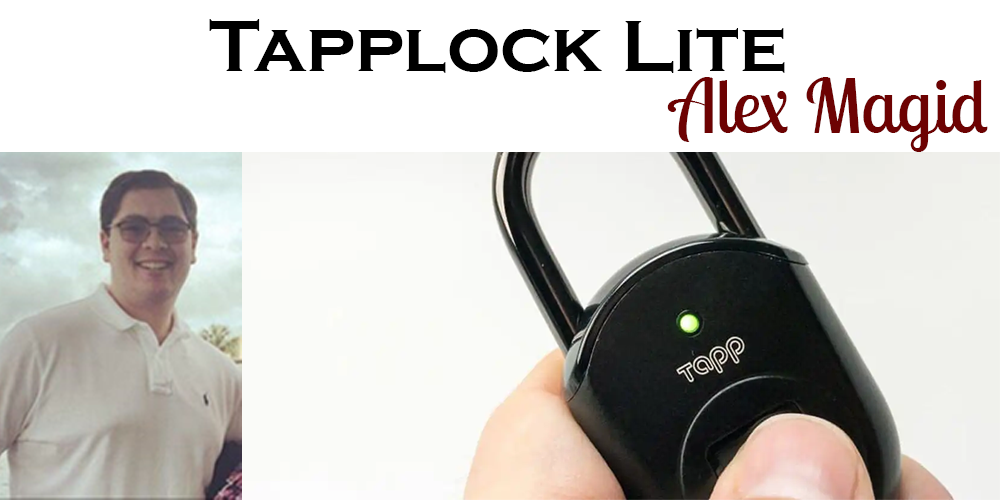 True to his profession, Alex Magid, our Information Privacy and Compliance Analyst, is eager to get his hands on the Tapplock Lite. When using this smart padlock, there's no need to remember numeric codes or find that teeny-tiny key. Instead you can use the finger print scanner, unlock it using the Tapplock app, or even set a Morse code combination. The lock can allow you to store up to 100 fingerprints and manage multiple users access via the app.